Kybo's Spring/Summer 2021 Newborn Collection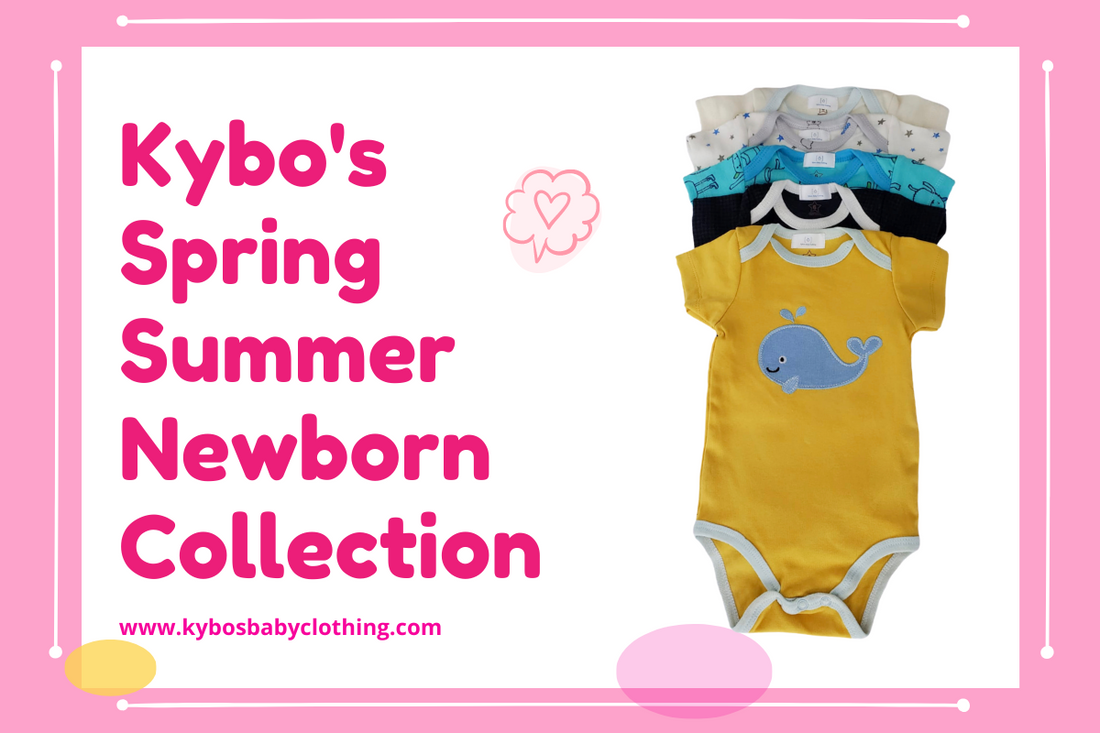 Shopping for a newborn can be such a heartwarming experience. A new life is about to be brought into this world! I mean just a few months ago you started this journey and here you are, choosing matching outfits!
When choosing baby clothes, you will first be drawn to the cute colors and prints. Apart from these, it is also important to consider other factors. Consider the fabric the clothes were made from, organic cotton is most preferred for newborn clothes.
Another factor to consider is how practical the clothes are. They should be easy to wear and remove. Considering the rate babies grow in their first few months, it is noteworthy to choose an outfit in varying sizes. You should also keep ease of care in mind.
Kybo's Baby Clothing is by mothers for mothers. We know how it's like navigating the firsts of being a mom. This is why we pay special attention in selecting our clothes and accessories because we want to bring you the best value.
So, we have updated our online store with the latest collection of newborn clothes and you will love them!
Cute Boy, Girl & Unisex Bodysuits
Bodysuits or onesies as some people call them are every baby's first and favorite wear. They come in different colors and designs. Kybo's bodysuits are loved because they are soft, easy to wear and remove and easy to care for.
We have put together this list showing the latest designs we have at Kybo's.
They come in fun colors, cute designs and different sizes.
Check them out here!
Newborn All-in One Bundle
Newborn bundles/sets make shopping very convenient. Each item in the set represents the basic clothing type a baby needs.
Bodysuit
Sleepwear
Stay-at-home wear
Going-out inner wear
Beanie
Mitten
Bib
This collection comes in 3 color sets, white, pink and blue so you have options.
Are there any newborn clothes you'd like for us to stock? Do let know.
Shop this bundle here.