Weekend Sale: 10% Off on Children's Summer Clothes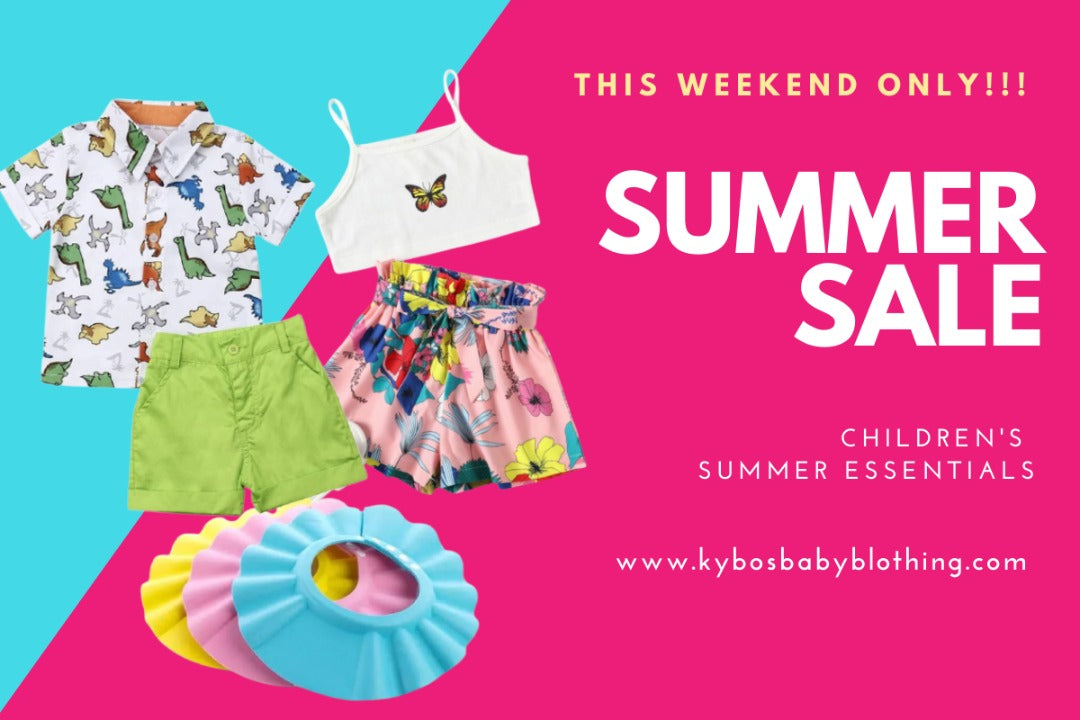 Summer is here again and that means wardrobe revamp! This summer isn't like other summers in the past, it's the first summer after the lockdown. We want to help you make the best of it. We know how important this is and so we want to keep delivering only the best items to your doorstep. Where ever you are in the United States, we've got you covered.
We've taken it a step further to give you 10% off this weekend. Feel free to share the code with moms in your network.
This collection has beautiful outfits for both boys and girls. It features cute prints and adorable designs. You child will love them!
Adorable 2-Piece Outfits for Girls
If you're looking for clothes for stepping out for ice cream or going to the park this summer, these ones are just perfect. Pair with matching sandals and hair bow and we're good to go!
The Coolest Outfits for Boys
Having nice outfits sometimes is just the motivation you need to go outdoors. These boys 2-piece sets always rise up to any occasion. Pair with white sneakers for a very cool look! They are also available in two more colors.
Limited edition Luxe Print Outfit for Boys
Don't you just love the excitement your kid shows when you buy them new things?! Then there's also the excitement every-time they use some items. This outfit is one of such. Every-time you bring-it out for them to wear, they'd be giddy all over again!
The Cutest Onesies You've Ever Seen
A good baby bodysuit should be soft, comfortable and easy to wear or remove. We've taken time to carefully select the best of them because your baby deserves noting but the best. Onesies are so versatile because they form the basic piece in baby clothing. What's summer without some stroll in the park?