Tips for Brushing Baby & Toddler Teeth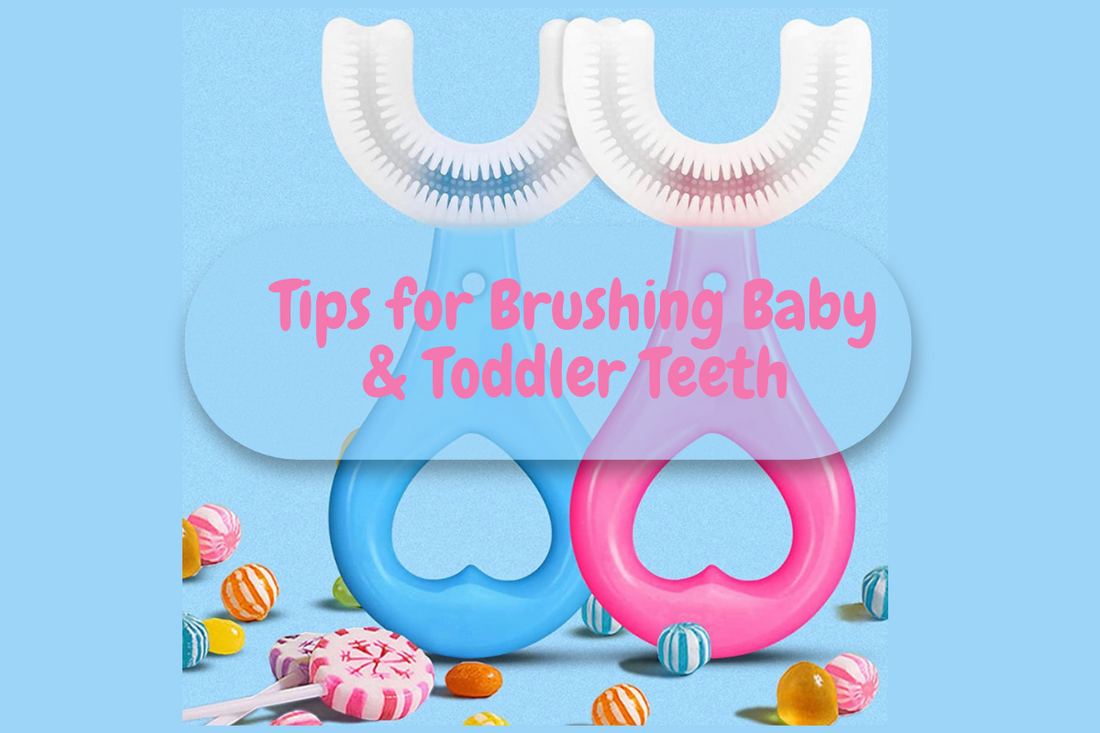 If you feel unsure about how and when to brush your baby's teeth, you are not alone! i Have been there myself.
Parents should begin cleaning their baby's mouth much earlier than most people realize. Tooth decay can begin as soon as the very first tooth breaks through your baby's gums. It is important to make good oral care habits a part of your child's daily routine right from the start to ensure that your child's teeth and gums stay healthy. Here are some tips for how to do so.
When Do You Start Brushing Baby Teeth?
Many parents feel unsure about when to start brushing baby teeth. A child's first tooth often erupts at around six months. Do parents need to begin brushing with a toothbrush and toothpaste that early?
The short answer is that they do.
As soon as your child has a tooth, plaque can begin building up on the surface of the tooth and causing decay. As a result, the American Academy of Pediatric Dentistry recommends that you start brushing your child's teeth as soon as the very first tooth comes in.
How to Brush Baby Teeth
As soon as your child's first tooth emerges, use a small-headed, soft-bristled toothbrush to brush your child's teeth. Twice a day – in the morning and before bed – apply a thin coating of toothpaste to the brush (no more than a grain-of-rice-sized amount of toothpaste), place the brush at a 45-degree angle and gently brush in a circular motion for two minutes. Once your child is three-years-old, you can increase the amount of toothpaste to a pea-sized amount.
 Don't forget to share this post and pin the image below so we can keep growing our community!
Shop for all your baby needs  at kybosbabyclothing  and give your baby a safe space to unwind and express yourself. 💖