The Perfect Fit: Tips for Choosing the Right Baby Clothing for Every Occasion and Climat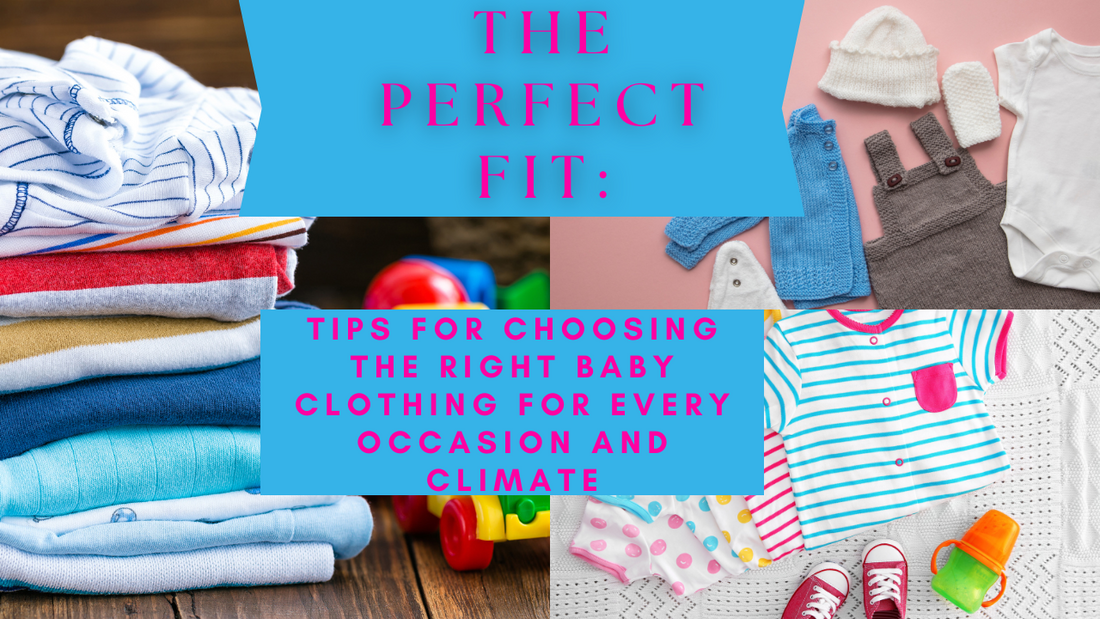 Choosing the right clothing for your little one can be overwhelming. Not only do you want them to look cute and stylish, but you also want to make sure they are comfortable and safe. Here are some tips for selecting the perfect baby clothing for your little one, no matter the climate, occasion, or age.
Comfort is key. When shopping for baby clothing, always prioritize comfort. Look for clothes made from breathable, soft fabrics like cotton, which won't itch or irritate your baby's delicate skin.
Consider the climate. When buying clothing for your baby, think about the climate you live in. If you live in a hot climate, prioritize light and airy fabrics that will keep your baby cool. If you live in a cold climate, opt for warmer fabrics like fleece to keep your baby warm and cozy.
Think about the occasion. Does your baby need something special for a special occasion like their first birthday or a family photo shoot? Look for something that is comfortable and stylish. If you're looking for something more casual, try to find something that is both comfortable and cute.

Don't forget safety. Pay attention to the clothing's safety features, like snaps and buttons that won't come off easily. Make sure any pieces with strings or drawstrings are securely attached, as these can pose a choking hazard.

Don't forget about size. Babies grow quickly, so look for clothing with some room to grow. Choose pieces with adjustable waistbands and buttons that can be let out as your baby grows.
By following these tips, you'll be sure to find the perfect clothing for your little one, no matter the climate, occasion, or age. With the right clothing, your baby will look stylish and feel comfortable and safe.