"The Benefits of Silicone Pacifier & Teethers: Why They Are the Best Choice for Your Baby"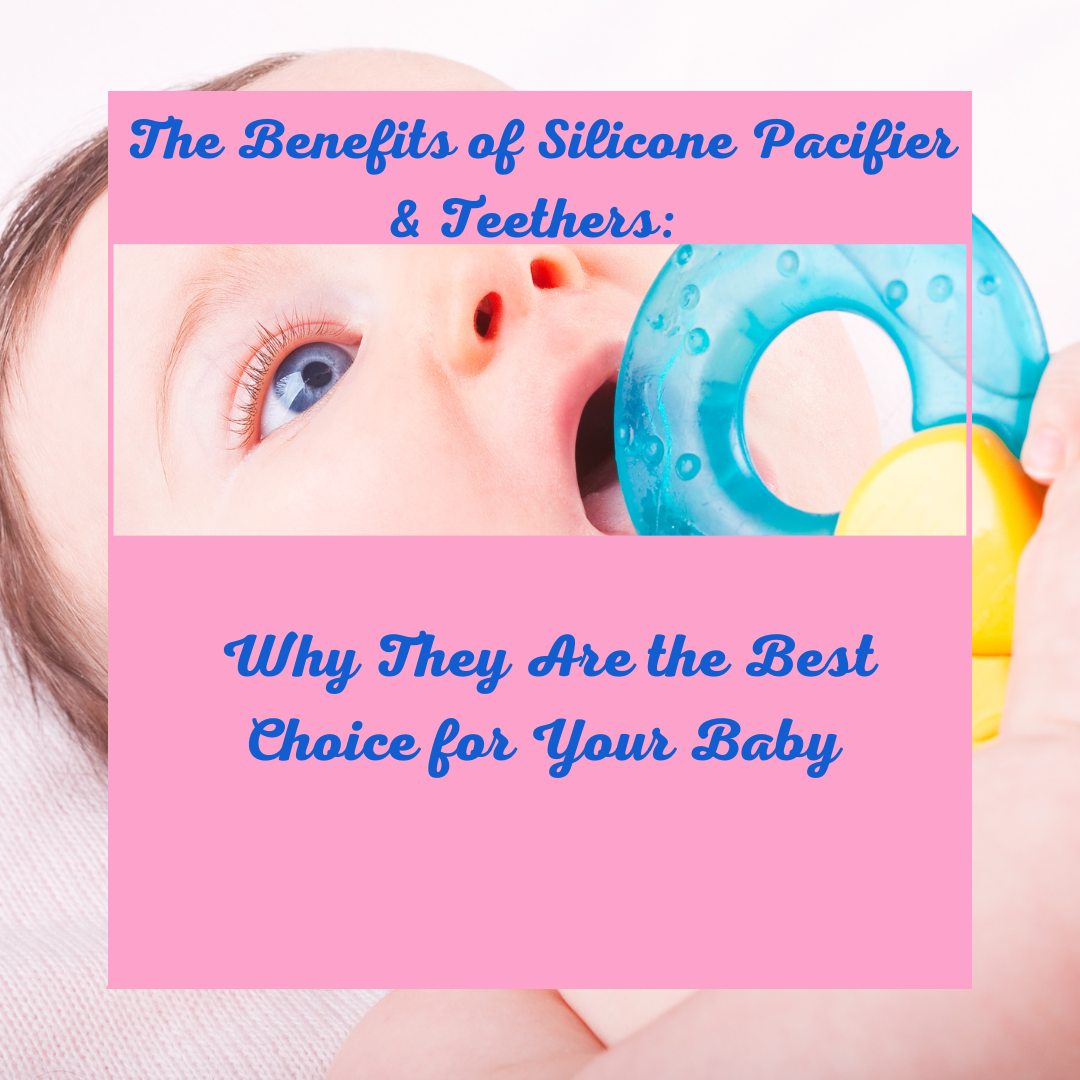 Having a teether, silicone pacifier, or other teething toy is essential for most babies during the teething stage. Not only do these items provide comfort and distraction, but they can also be beneficial for your baby's overall health and development. Here we discuss five ways that a teether, silicone pacifier, or other teething toy can help your baby:
Soothe Gums: Teething toys provide an outlet for babies to soothe their sore gums. The different textures of these items can provide a gentle massage that can help ease the discomfort of teething.
Enhance Cognitive Development: Teething toys can help babies learn to coordinate their hands and eyes, encouraging their fine motor skills. It also helps stimulate their visual and tactile senses, which can aid in their overall cognitive development.

Reduce Drooling & Saliva: As teething babies tend to drool and produce extra saliva, teethers can help absorb this excess moisture. This can help reduce the risk of rashes or other skin irritations.

Reduce Pain: Teethers can help reduce the pain associated with teething. They give babies something to focus on and chew on that can help take the focus away from the pain.
Promote Oral Hygiene: Teethers can help your baby learn to suck, chew, and use their tongue and lips. This helps promote healthy oral hygiene habits that will serve them in later years.
Teethers, silicone pacifiers, and other teething toys can be a great way to provide comfort and relief for your teething baby. They can also provide developmental and oral health benefits that will last for years to come.
Check out some of our Teethers